Welcome to

CEEJ Publishing
Authors Pierce Burns, P.E. and Tom Cox, P.E. successfully passed the Texas Board of Professional Engineers Continuing Education Program (CEP) audit.

Here is a copy of the CEP Audit letter I recently received and the "successfully completed" letter. My activities consisted of publishing two papers on CEEJ Publishing and attending a one hour meeting to view and discuss a videotape on ethics. I sent in copies of my "Published on CEEJ Publishing" cards, the emailed notice of the meeting, and my completed CEP log.

Please note that this does not mean that the Texas Board has "approved" CEEJ Publishing, final decisions are always up to the Board. It does constitute a priori acceptance and would certainly indicate that CEEJ Publishing is an acceptable means of obtaining PDH credit.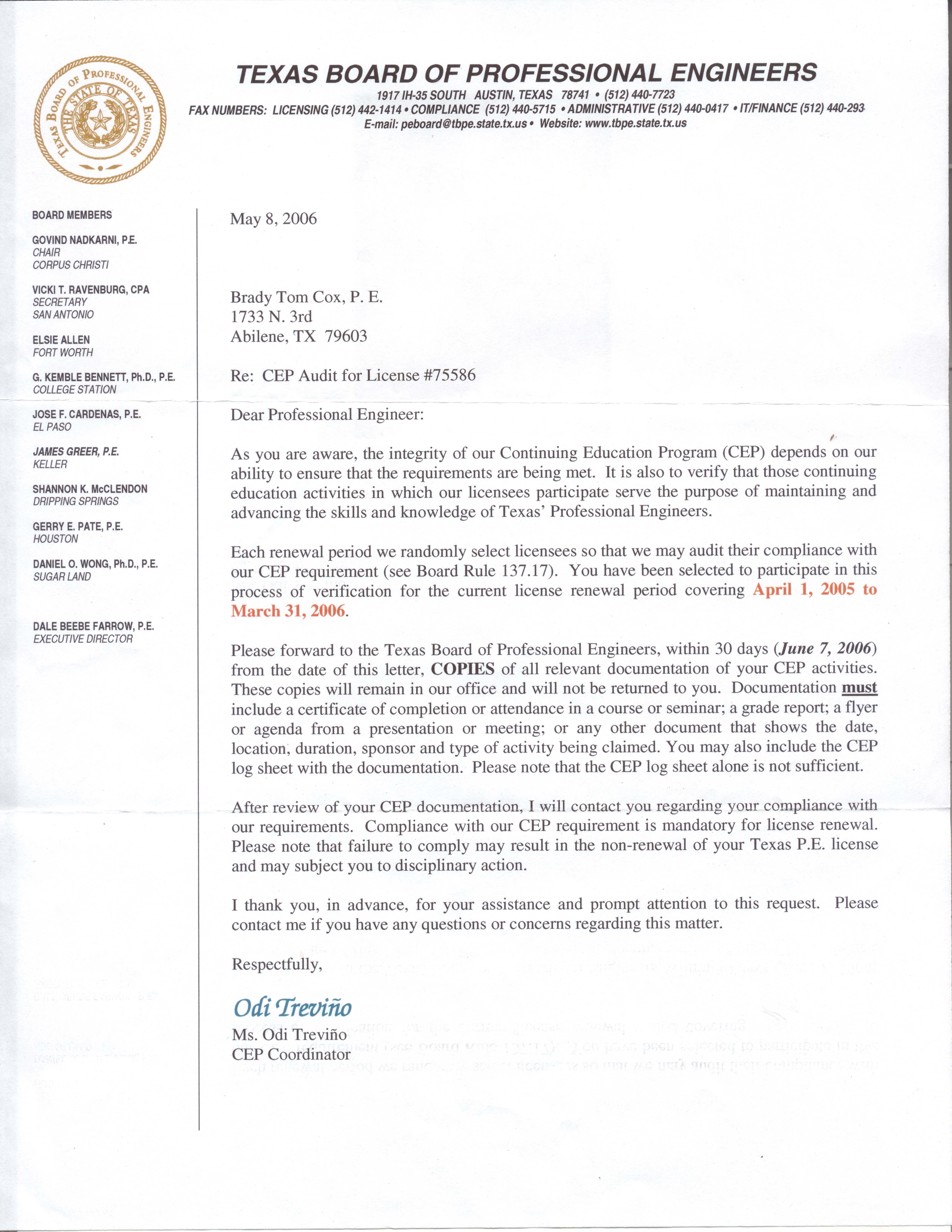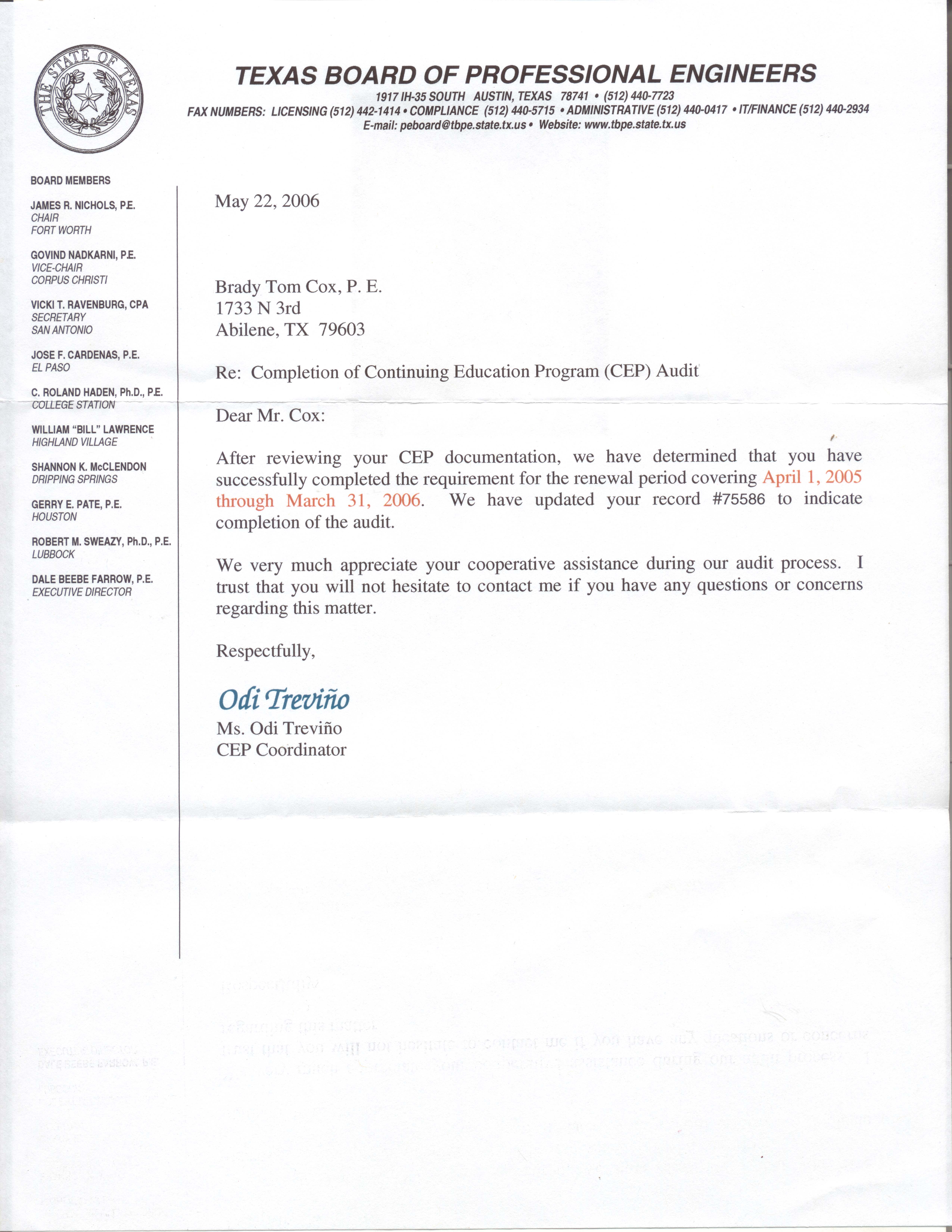 CONTINUING EDUCATION PROGRAM ACTIVITY LOG
Texas Board of Professional Engineers
NAME: Brady Tom Cox P.E. NUMBER: 75586 RENEWAL PERIOD COVERED: ___Mar 2006- Mar 2007__
DATE(s)

ACTIVITY

(Title, Location, Instructor)

SPONSORING ORGANIZATION

(Name and Address)

Duration

PDH Earned1

Carry over

(Max 15 PDH)2

Ethics Related 3

11 April 05

Published paper titled Hydraulic Power Systems

CEEJ Publishing www.ceejpublishing.com

N/A

10

11 April 05

Published paper titled Burner Management Systems

CEEJ Publishing www.ceejpublishing.com

N/A

10

15 April 05

Ethics (fiction), TSPE Video Collection,

Alley Cats Restaurant, Abilene, Texas, Robert Heard / Jean Campbell

Abilene Chapter TSPE, Abilene, Texas

1 hr

1

1

Total

21

1
PDH = Professional Development Hours. This is the standard unit of credit for the TBPE Continuing Education Program.
1 - Minimum of 15 PDH per renewal is required for renewal.

2 - Maximum of 15 PDH can be carried over from the previous year.

3 - Minimum of 1 PDH is required to meet Ethics Requirement.

Conversion to PDH: Direct Hrs = 1 PDH Professional Orgs = 5 PDH each

CEU, Papers, etc. = 10 PDH Patents = 15 PDH

College Semester 1 hr = 15 PDH College Quarter 1 hr = 10 PDH

A maximum of 5 PDH is allowed for self-directed study.
Copyright © 2005 CEEJ Publishing. All rights reserved.
Revised: June 14, 2006